Great Conditions and Challenge Close to Campus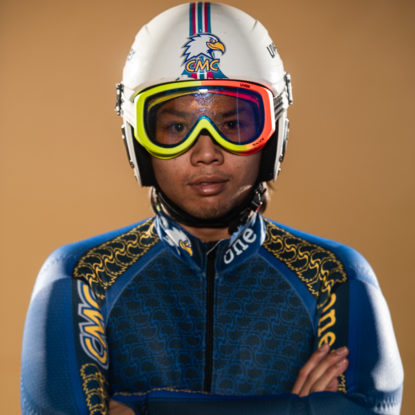 – Louis Nguyen – Sophomore, Chanhassen, Minnesota
What I love most about skiing in Steamboat is that we have access to two of the best venues in all of Colorado. On Mount Werner (Steamboat Ski Resort), we have the opportunity to train on All Out with the Steamboat Springs Winter Sports Club. For the past three years, that I've been here in Steamboat, the conditions have been incredible. It's really tough to beat it.
When we're not training at Werner, we're able to go into town and ski at the infamous Howelsen Hill. It's always a pleasure to be there as the terrain adds a great challenge to each practice. Plus, it's difficult to find a place that can give you such a short turnaround between runs, while at the same time, being so steep.
As I grew up in Minnesota, I was accustomed to riding the rope tow at Buck Hill every night. So it reminds me a bit of what is  was like to train as a junior. Steamboat Springs is truly a great place to be as an alpine skier.