What it Means to Ski as a Team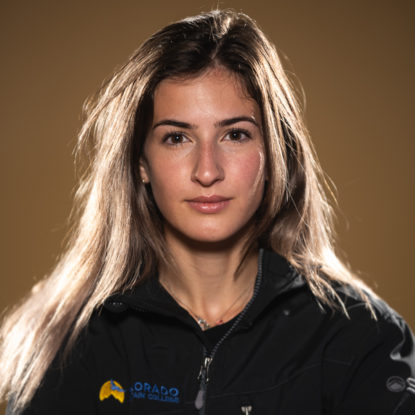 – Lucinda Dillworth, Sophomore, Athens, Greece
Growing up in the ski racing culture, I was always surrounded by a team, yet we were constantly competing against one another. Few cared for my success, as they only thought of their own. I believed this was the sport of alpine ski racing, constantly around people with similar passions and aspirations, but never impressed with second best.
I came to Colorado Mountain College as an individual, yet now I am not an individual. I am a wing to the eagle, another is the beak, or a leg, and together we are all a team. Skiing in a college team and competing in the NCAA circuit allows the great sport of ski racing to incorporate the beauty and teamwork of football and baseball.  They work hard to improve their individual performance, but when the day of competition comes, each and every individual is there to better themselves, but as one.
Together at Colorado Mountain College, we are building a team. We may have all our individual routines, methods, superstitions in preparation for a race, but when it comes down to race day, the Eagles will have to work together to better the team, ourselves, and the future generations of Eagles.
---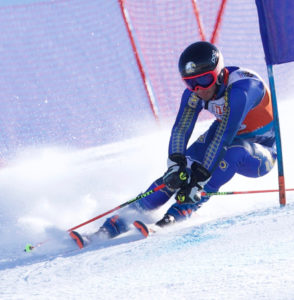 – Sergi Pugiullem, Sophomore, Barcelona, Spain/Minnetonka, Minnesota
Although ski racing is fun, it is a very tough sport, physically and mentally. It consists of long days in the cold, taking run after run, failure after failure, all to reach our goals as athletes, and as people.
The challenges and obstacles we encounter on a daily basis are a lot to overcome by one person alone. But being part of a team like CMC ski team helps you push through those with more ease and confidence. Having teammates that push you to become a better skier and knowing that you are doing the same for them is what being a part of a team like those is all about.
---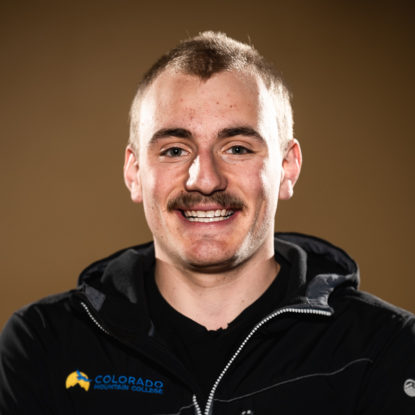 – Will Cashmore, Sophomore, Auckland, New Zealand
At a glance, ski racing is a very individualistic sport – an environment considered to lack teamwork and be self-centered. This assumption could not be further from the truth. The social brilliance of the sport allows racers to have close friends in all corners of the world.
For instance, the Colorado Mountain College Ski Team is a selection of athletes gathered from thousands of miles apart. I have had the pleasure of living, sweating, laughing, bleeding, learning, and growing with this group of strangers for well over a year. Now this group contains my closest friends and motivators, supporting each other to be the best versions of ourselves.
Recently, I stumbled over a picture from five years ago. The picture contained seven skiers in the finish area of a race. I remember we had been chatting about the conditions and each other's backgrounds before snapping a photo and heading our separate ways. Cheyenne Brown (white  helmet, far right) and I (blue helmet, center) are yet to meet four years later, for what was believed to be the first time, while joining the CMC ski team. This coincidence is a testament to the sport's social environment, turning an individual sport into a worldwide community. I love the sport for many reasons, yet this is the cherry on the decadent dessert of ski racing.