Colorado Mountain College Cross Country Team
Student athletes train and learn in Leadville, Colorado's outdoor ultra-sports mecca
It's official! CMC has a collegiate cross country team.
CMC competes in the National Junior College Athletic Association. The men's course are 8K (approximately 5 miles).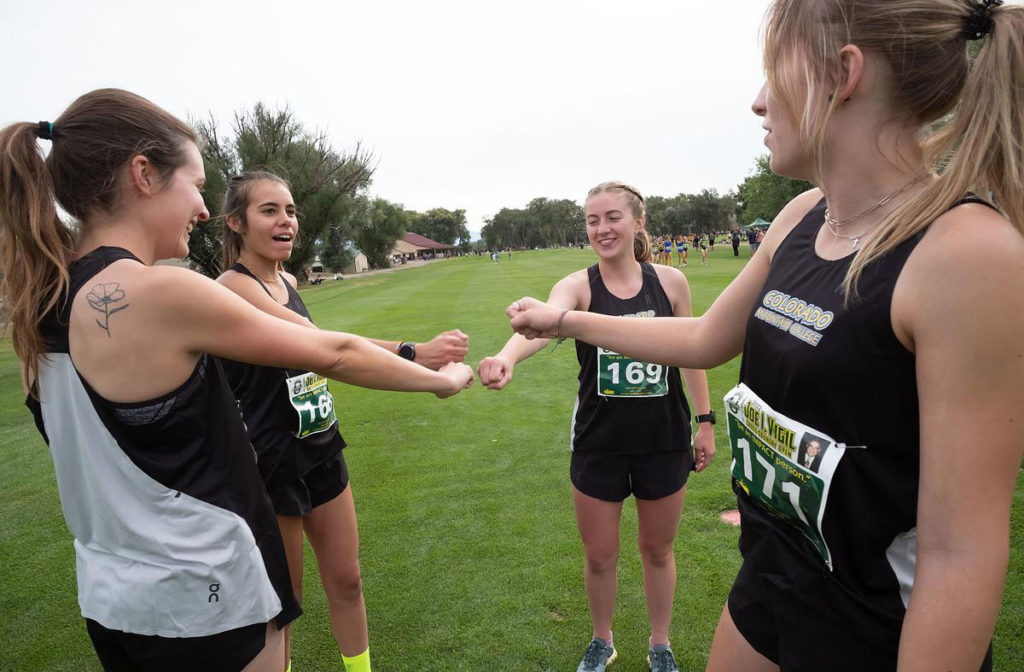 Students at other CMC Campuses can participate
College runners can compete with CMC for two years, then transfer to a larger program. Students from any of CMC's campuses can join and compete on the team. A runner not attending CMC Leadville can follow the workout schedule online, attend virtual meetings and travel for meets.
Members must attend school full-time (12 credits) and not have any previous college degrees.
CMC EAGLES CROSS COUNTRY
Up Coming Races
CMC EAGLES CROSS COUNTRY
Jason Macaluso Top Eagle Finisher in Leadville
Jason Macaluso, with Coach Darren Brungardt, holds his third place trophy at the 10,000 Foot Invite in Leadville, August 31, 2019. Maculoso was the CMC Cross Country Team's top finisher for the men's 8K.
Interested in the CMC Cross County Team?
Contact Coach Brungardt for more information.