2019 Haunted Hills Races presented by ON Running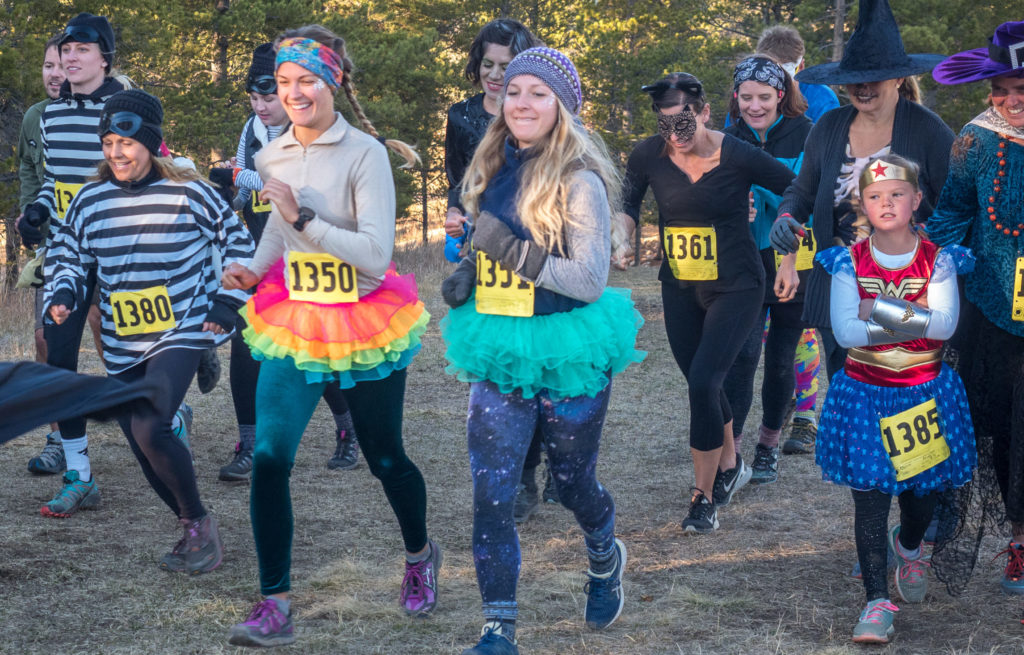 The 4th annual Haunted Hills Race returns to trails at Colorado Mountain College Leadville on Sunday, October 27. The 2019 Haunted Hills Races are presented by ON Running, sponsor of the CMC Cross Country Running Team.
This year's event will feature a collegiate women's 5k race, a collegiate men's 7k race, a Haunted Hills 1 mile fun run & ride, and a spooky 6.66k trail run and mountain bike race.
Get in the spirit! All ages and abilities are welcome to participate in the community races. Expect ghouls and goblins hiding along the trails and spooky students around every bend. Racers are also encouraged to run and bike in costume!
The ON Running Haunted Hills Race Schedule & Fees
2PM: College Women's 5k, $10
2:30PM: Haunted Hills 1 mile Fun Ride (MTB) and 6.66K Mountain Bike Race, $20
3:15PM: College Men's 7k, $10
4:00PM: Haunted Hills 1 mile Fun Run and 6.66K Trail Run, $20
Course Map